【September 28, 2021】 "Frontier Research in Duo (FRiD)"  Public seminar will be held
We will hold a seminar as follows as an opportunity to widely disclose the latest research results of our research projects.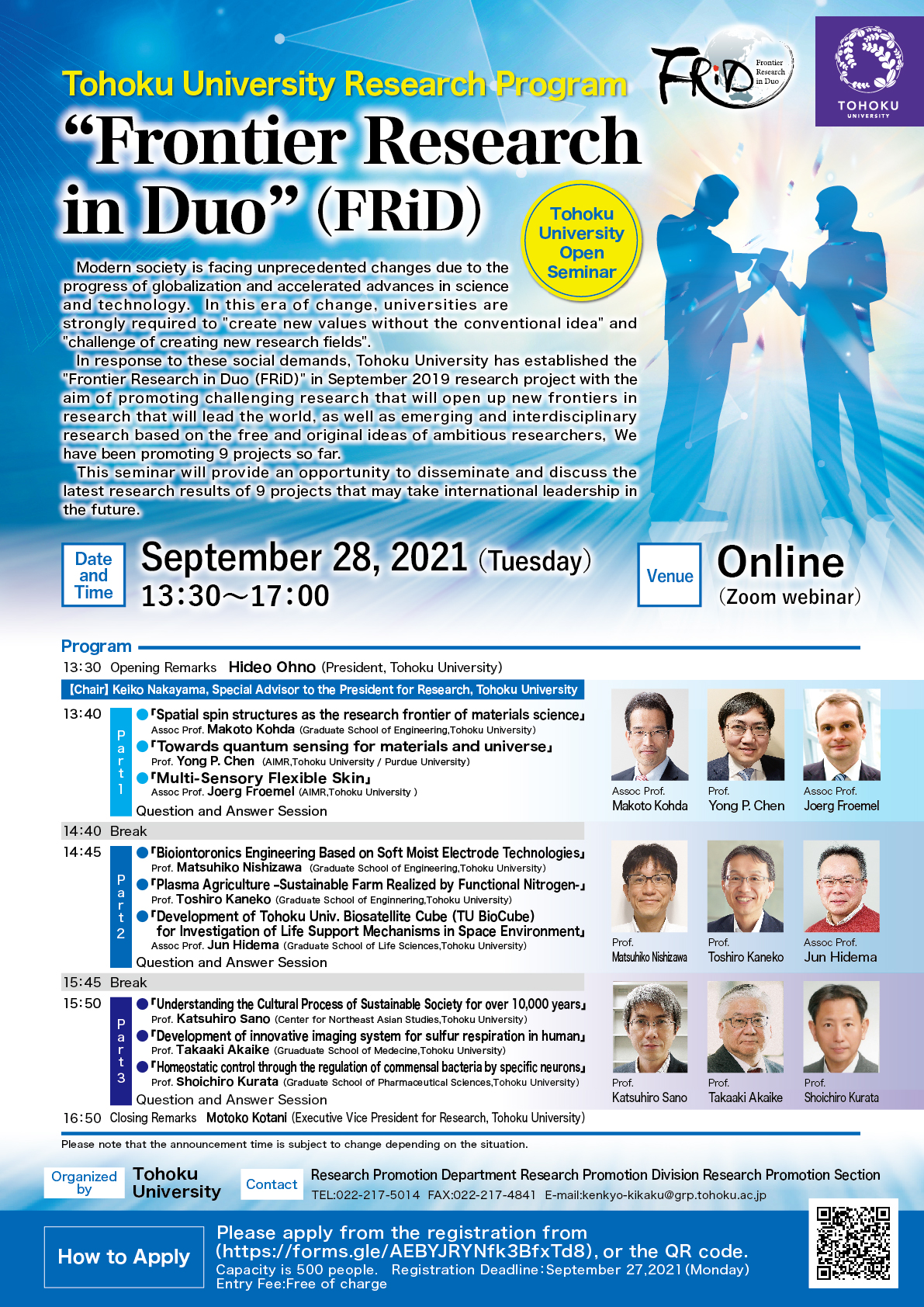 【Event Summary】
  Modern society is facing unprecedented changes due to the progress of globalization and accelerated advances in science
and technology. In this era of change, universities are strongly required to "create new values without the conventional idea" and
"challenge of creating new research fields".
 In response to these social demands, Tohoku University has established the "Frontier Research in Duo (FRiD)" in September 2019 research project with the aim of promoting challenging research that will open up new frontiers in research that will lead the world, as well as emerging and interdisciplinary research based on the free and original ideas of ambitious researchers, We
have been promoting 9 projects so far.
 This seminar will provide an opportunity to disseminate and discuss the latest research results of 9 projects that may take international leadership in the future.
【Outline of the event】
Date and Time: September 28, 2021(Tuesday) 13:30~17:00
Venue: Online (Zoom webinar)
Those who have registered in this pre-registration form will be provided with the URL for viewing before the event date.
【How to Apply】
  Capacity is 500 people.  Entry Fee:Free of charge
Application Form
blur_on2021.09.01